Visitor Visa for Tourism
The largest country in North America by land and the second-largest country in the world, Canada is famous for its vast landscape and blend of cultural diversity. It is a major tourist attraction. All visitors, unless exempted, are required to obtain a Visa or Electronic Travel Authorization (eTA) when they arrive at the port of entry in Canada. Whether you want to visit your friends or family or want to enjoy the best sightseeing in Canada, you can apply for a Visitor Visa. Millions of people are visiting Canada every year. Generally, a Canadian Visitor Visa allows tourists to stay in Canada for up to 6 months. Tourism is being promoted by the government of Canada to the best of its ability. A Visitor Visa, also known as Temporary Resident Visa, allows foreign nationals to enter and travel around Canada. Unless you are a national of a visa-exempt country, you need to have a Visitor Visa in order to enter Canada.
How can one apply for a Canada Tourist Visa?
Submit a Visitor Visa application to the Canadian Visa Office in your country or region.
The visa officer could verify
your purpose for visiting Canada.
your ability or willingness to leave Canada when the visa expires.
your travel history and admissibility.
Once a Visitor Visa is issued, you can come to Canada. At the port of entry, an immigration officer will question the applicant to ensure admissibility. A Visitor Visa may be for single entry or multiple entry use. If you are not choosing the type of visa you want, then the applicants will be considered for multiple entries automatically. However, there are only a few conditions under which the application will be considered for a single entry. Single-entry visas may be issued up to six months before the expected date of travel. The maximum validity date for Multiple-entry Visitor Visa is up to ten (10) years or one month prior to the expiry date on the passport. POE (Port of Entry) officers will usually grant entry for a period of six months to a person requesting entry as a visitor. Note: A person who already has an immigration application in the process is not prohibited from applying for a Temporary Resident Visa.

Change of Status in Canada

Canada is a land of opportunities and provides a lot of openings to its temporary residents. While you are in Canada, you can request a change. We offer you expert advice to change your immigration status (visa status) in Canada through the following:
Work Permit : A visitor can apply for a Work Permit if he or she has valid temporary resident status. While the file is in process, the applicant can also apply for an extension of stay in Canada as a visitor.
Permanent Residence: Changing visitor status to permanent residency is not possible except in specific cases such as Refugee Status or Spousal Sponsorship. For Work Permit holders, application for permanent residency can be initiated as long as the candidate meet or qualify the eligibility criteria.
Super Visa
The Super Visa platform is specified for parents or grandparents, of Permanent Residents or Canadian Citizens. Super Visa allows its holders to reside in Canada for up to 5 plus 2 years on one visit. This visa can help the parents and grandparents to stay in Canada temporarily. However, to get permanent residence, the parents and grandparents need to be sponsored by their children or grandchildren. Generally, Super Visa is a kind of Visitor Visa but there is a difference in both of these categories. The major difference between these two visa options is the duration of stay for which a visa holder is allowed to stay in Canada. Visitor Visa usually permits a stay for 6-month time period. However, Super Visa allows a prolonged stay for 5 years. If you want to stay in Canada for more than 5 years, then you can also apply for an extension, and a 2-year extension can be granted by IRCC.
To be eligible for Super Visa, parents or grandparents must:
Provide documents supporting their sponsor in Canada evidencing relationship and meeting minimum income requirements.
Purchase health insurance for at least $100,000 with validation of one year from the date of entry.
Clear an immigration medical examination.
After meeting these requirements, the parents or grandparents can come to Canada as a long-term visitor on multiple-entry visas valid for ten years.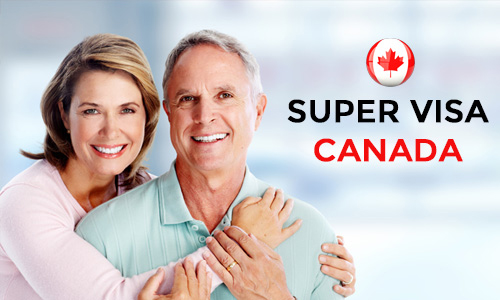 Address
#120-8028 128 street, Surrey, BC, V3W 4E9, Canada