Alberta Advantage Immigration Program (AAIP)
Alberta Advantage Immigration Program (AAIP)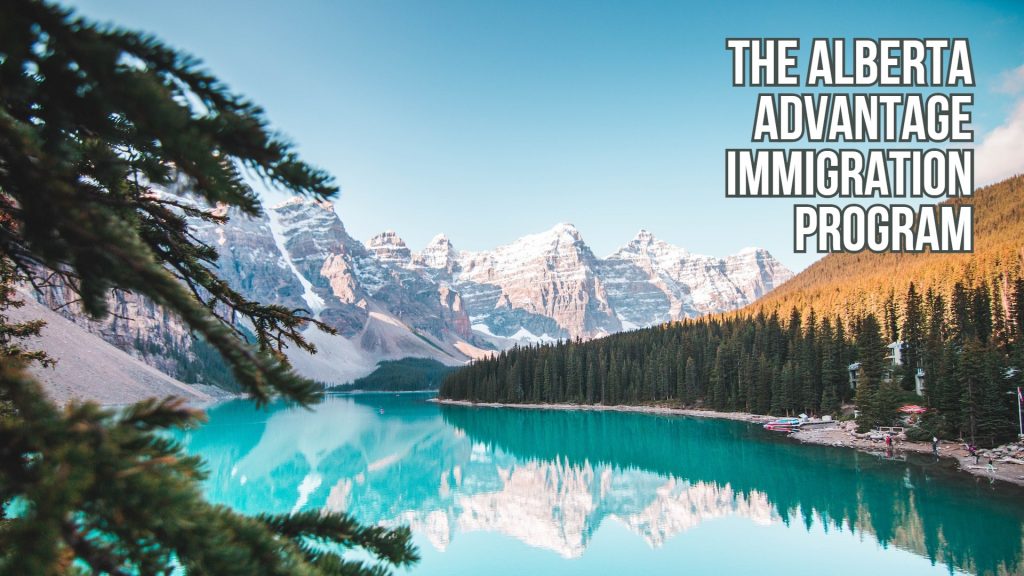 Alberta is the most populous prairie province of Canada. Alberta's capital is Edmonton and Calgary is its largest city. The foreign nationals with skills and abilities to fill jobs in Alberta can apply for permanent residency through the Alberta Advantage Immigration Program (AAIP), formerly the Alberta Immigrant Nominee Program (AINP) under Alberta's Provincial Nomination Program. The AAIP offers 3 streams for foreign workers who are living and working in Alberta or plan to work & live here:
Alberta Opportunity Stream

Alberta Express Entry Stream

Rural Renewal Stream
Alberta Opportunity Stream

The Alberta Opportunity Stream (AOS) is one of Alberta's PNP categories for applicants who live & work in Canada & hold a job offer from an employer in Alberta. It provides a gateway to permanent residence for temporary foreign workers in Alberta who meet eligibility criteria for their language skills, academics, residency & work permit type, occupation, job offer and work experience in Canada. Candidates can apply for permanent residence to the federal government of Canada after receiving a nomination under Alberta Opportunity Stream. International graduates who have completed their studies from a designated Alberta post-secondary institution are also eligible for this category. 
Alberta Express Entry Stream
The Alberta Express Entry Stream allows Alberta to nominate a limited number of eligible candidates from the Government of Canada's Express Entry pool for permanent residency. Qualified skilled workers strongly confined to Alberta with past education or work (Alberta Experience) involvement and help to support the government's economic development and diversification priorities may be asked to submit an application to apply for permanent residency in Canada through this program. International graduates from Canadian post-secondary institutions may also be asked to submit an application under this stream. Once an Alberta nomination is received, applicant receives 600 additional Comprehensive Ranking System (CRS) points and an Invitation to Apply (ITA) for permanent residence in a subsequent draw from the Express Entry candidate pool.
Rural Renewal Stream
The Rural Renewal Stream focuses to allure the foreign nationals to rural parts of Alberta though an approach that focus on development of local economic needs and the development of the community. There are certain requirements for eligible applicants such as their job offer, settlement funds, community endorsement, occupation, language proficiency, work-experience and education.
Address
#120-8028 128 street, Surrey, BC, V3W 4E9, Canada