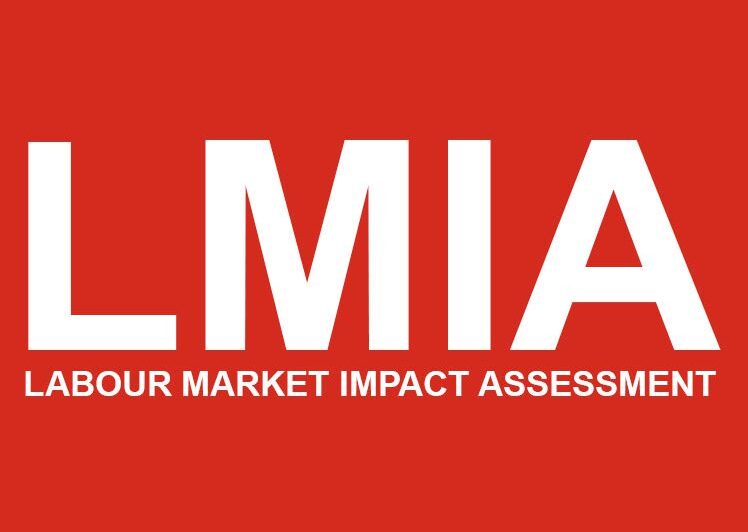 LMIA stands for Labor Market Impact Assessment. This is a document that is being issued by ESDC (Employment and Social Development Canada). This is meant to assess the effects of hiring foreign nationals in Canada. A positive LMIA will indicate that there is no permanent resident or Canadian citizen present to fill this position. So, the employer can hire a foreign national to fill this space. While, on the other hand, a negative LMIA is indicating that a specific position needs to be filled with a permanent resident or Canadian citizen.
No foreign national can apply for an LMIA because this is something that has to be done by Canadian employers. The application procedure could be varied as per the NOC and wage of person who needs to be hired. The employers need to identify the median hourly wages for their respective provinces to identify whether this position is high wage or low wage as low wage positions require some additional criteria to meet.
Applications must include evidence to meet the following criteria:
Non-refundable CAD $1000 processing fee (few exemptions are offered)
Transition plan
Business Legitimacy Documents
Recruitment efforts evidence
Information of TFWs wages
Workplace safety and business practices
Employer needs to wait for issuance of a decision before hiring any employee for that specific position. However, with a positive LMIA, employer can go for further process. Employers can also choose another pathway of Arranged Employment Offer (AEO). It has certain limitations, but helpful for candidates looking to immigrate.
Arranged Employment Offer
Arranged Employment refers to have a valid job offer from a Canadian employer and the job is verified by the ESDC marking eligibility for the Federal Skilled Worker Program or Federal Skilled Trades Program in Express Entry permanent immigration.
Note: Based on positive LMIA foreign workers can apply for Work Permit to work in Canada on a temporary basis. More information is provided in the Work Permit section.
Address
#120-8028 128 street, Surrey, BC, V3W 4E9, Canada